Black PET film is a high-strength, moisture-resistant, heat-resistant, and chemically corrosion-resistant material that finds extensive use in various fields. Its unique black appearance enhances product aesthetics and reduces reflection. It is commonly used in electronics, printing, solar, and other industries as a high-quality protective film.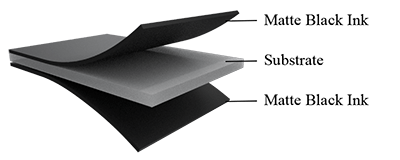 The appearance of the black PET film coated with ink can be customized according to customer requirements, including gloss, L, a, b values, and other parameters. It has excellent dyne values and can adapt to various ink printing, ensuring stable printing results. The film has a high gloss, smooth surface, good color saturation, and a certain level of scratch and pollution resistance. It is widely used in the surface protection of high-end products such as electronics, printing, automobiles, and solar energy. The black PET film coated with ink not only provides high-quality protection but also has strong customization capabilities.
Not Sure Which is the Right Solutions?