We are more than just tape. Our professional team is committed to providing you with solutions.
Horae New Material combines material experts with an understanding of the new problems they can solve. By harnessing technology, industry expertise, and capabilities to produce innovative adhesive products, we've been able to help our customers overcome construction, installation, and product manufacturing problems to help them achieve new levels of efficiency.
We consider ourselves a technological company because through the use of advanced technologies coupled with research and development, we're able to create industry-leading and high-performance tapes that match unique, individual needs for stable and effective product manufacturing.
Our tapes are heavily used in smartphones, smart wearable devices, home appliances, automobiles, power batteries, semiconductors, medical devices, and many other industries. Since we began in 2011, we've curated a team of service-focused, knowledgeable professionals that have helped us grow to serve some of the largest manufacturing companies globally. We've positioned ourselves as a leading tape provider, and as we supply some of the most relevant product companies in the world, you can rest assured you're in capable hands.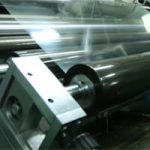 Coating Technology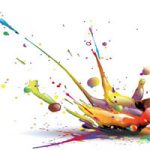 Coating Materials
Composite Material